Please enjoy the video below along with the wonderful words shared by the participants from the fifth annual.
The Fifth Annual Coaching with Horses Retreat received a 95% "Five Star" from attendees! I am so touched by the words that many shared at the end and also here below:
This retreat was simply FANTASTIC!
Wow, words don't really cover it. This experience is a soul experience, not a surface level experience.
This is a retreat that everyone who loves horses should attend.
If you wish to discover and go deeper into True Self, you must check this out.
Wonderful opportunity to become aware and change limiting beliefs.
Totally met my expectations!
This was an eye-opening start of a wonderful journey.
It was grounding and expansive to be around so many wise, kind horses. The facilitator also offered such wonderful insight and heart felt energy.
I would encourage all of my friends on a spiritual path to work with these wonderful ladies.
What an impact a horse can have on you. It was a powerful process to remove and release the old layers to come back home to the True Self.
This is an opportunity to meet your "tribe." The entire program gave the support to find one's true feelings and set new goals.
It was "eye-opening." If you want to be seen and work towards becoming the best version of yourself, then jump into the river with Kathy and the horses.
I gained some unbelievable experience and information from the facilitators and the horses, for myself and my life!
Time with the horses helps you grow and you will drop into a wonderful community.
It has been an awesome spiritual setting and landscape that allows the learning from the horse to come in a very different way.
Thank you to all of the lovely horses that led the way with their beautiful grounded energy. Hugh hugs of appreciation go out to my team this year: Anna Harold, Julie Taylor, Colleen Caudill, Jackie Hibbard, Carrie Mello, Laurie Higgins-Kerley, and Kristin Goold. Rebecca Hoehne and Debbie Dietrich did a wonderful job of keep things flowing and organized. I offer heart-felt gratitude for all who were here!
Equine Facilitated Learning and Coaching (EFLC) Certification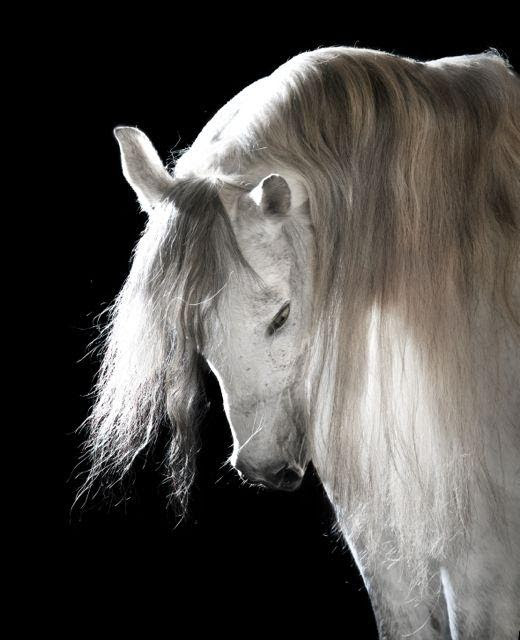 The white horse is symbolic of purification. The white horse energy brings one back to their authentic nature and aligns one to their highest potential. White horse seeks illumination and is referred to as the sage that is willing to surrender what is familiar, ego-based and brings short term gratification, in favor of choices that lead to liberation, service, and the honoring of what is sacred.
The Equine Facilitated Learning and Coaching (EFLC) Certification Program is my most comprehensive and in-depth training program. I incorporate Horse as a teacher, guide, mentor, and spiritual healer for humans. Taught nationally and internationally for over 12 years and reaching over 12 countries, the program is the complete choice for coaches, riding instructors, therapists, artists, equine specialists and counselors who wish to integrate Horse into their business.
How to bring expansive states of consciousness, growth, and learning to humans through interacting with horses.
This program melds aspects of human consciousness, energy awareness, horse wisdom, and nature to create safe learning environments that support authentic expression and skills development in this new and rapidly emerging field.
While working with my masterful herd of horses, you will gain:
Intuitive and emotional intelligence, agility, and savvy providing you ease in coaching others.
A clear sense of self, purpose, and connection to others and a sense of fulfilling your life purpose.
Refined tools to shift self-sabotaging energy patterns into productive habits of success.
Higher levels of empowerment and confidence in your facilitation and coaching.
Increased heart-centered potency – the "true power" of any leader.
Finesse in using intention, focus, and body energy to create connection, movement, and communication with Horse and others.
Expanded consciousness through living the way of the Horse.
We attract individuals who feel a deep connection to animals and nature and wish to serve others, Mother Earth and her creatures. Our goal is to provide experiences that help others achieve a deeper appreciation of these gifts. Our certification students grow both personally and professionally through understanding the nature of horses. Students build confidence, presence, and trust while engaging with horses. This "in the bones" and very experiential style of learning provides an opportunity for individuals to shift their consciousness, expand their sense of spirituality, and transform their life and work.
EFLC Level One Training Program
The program may be taken at any time by anyone. The EFLC Level One is designed to coach individuals to step into horse wisdom so they may expand their possibilities and consciousness. The horses guide people to access their true authenticity and potential.
As a participant you will experience a 2-day Dance of Authenticity through the Wisdom of the Horse workshop, have one flex day or day off, then continue with four full days of EFLC Level One training designed to begin developing the ability to coach a client in the presence of a horse. You will uncover new skills based on a body-centered awareness with an emphasis on coaching.
Horse as Alchemist – Workshop
Horse as Alchemist, a new program designed by Kathy Pike, is deeply rooted in her passion and research over the last 25 years. With the horse as teacher, Kathy will guide you to higher levels of consciousness through concepts such as:
the Energetic Way of the Horse
the Law of Attraction
quantum physics
sound healing
the seven energy centers in your body
meditation
the emerging field of epigenetics
and creative visualization.
Combining this work with Kathy's equine herd of spiritual masters on her private property in Colorado enhances a deepening and grounding of the work through one's intellectual understanding, but more importantly through the first-hand experience with her herd.
Kathy is also introducing an energy sensing and measuring device. This device will scan your energy field and produce reports of exactly where your energy is before and after working with the horses. Additionally, you receive a specialized sound recording to use to continue to integrate your work with the horses.
---
Ways to Engage with Kathy . . . .
Coaching with Horse – Emotional Intelligence and Energy Mastery (EFLC Level One Training Program)
Now Online! Imagine a life where you are living your purpose while partnering with horses and making a significant impact on others' well-being. Every day you feel warmth and expansion in your heart because you are finally living your calling. You are a conduit for positive change and deep connections.
Are you:
Tired of looking at your horses, knowing they are waiting for you to live your potential?
Wanting to help others through the power of horses, but need more confidence to do so?
Ready to understand and integrate new levels of energy and emotional intelligence into all of your relationships?
Currently offering Coaching with Horses sessions, but they lack the transformational, soul-revealing, and life-altering depth you know is possible?
Life coaches, riding instructors, therapists, artists, and counselors who wish to integrate horses as teachers and healers into their life purpose, vision, or business attend the online EFLC Level One training program. This course provides coaching and facilitation skills creating empowerment for all attendees. Learn how to guide others through powerful energy awareness and emotional development sessions with horses.
This program continues to be very popular and successful. Perfect for those who want to work directly with their own herd while learning, and not have the expense of travel. Read more about it and book your Interview/Coaching Call by Clicking Here
---
One with Horse – with Kathy Pike, from anywhere in the world
The One with Horse online journey is a magical and inspiring six-week transformational process of exploration that will honor the invisible communication, unspoken understanding, and deep channel of exchange possible with horses. The program includes:
6 weeks of in-depth videos and tutorials to guide you in explicit detail through each step of the program.
Meditations to bring you in line with your authentic self and open the connection with your horse.
Detailed processes and methods to assist you with taking your relationship with your horse to the next level.
Worksheets to help you document and guide yourself through the experiences and emotions that are brought to the surface.
A very special releasing and reclaiming ritual.
Tips on how to progress through active work with your horse.
A special session on how to receive deep healing from your horse
The One with Horse transformational program is beyond riding, and riders are also welcome! Most exploration takes place on the ground and can also be easily transferred to riding. One with Horse brings activates your subtle energy field to awaken a deeper relationship with your horse.
For more information and to sign up for this One of a Kind Experience with Your Horse:
---
Get your own signed copy! – Life Lessons from the Heart of Horses: How Horses Teach Us About Relationships and Healing

Inspiring true stories of how horses teach humans and heal their hearts. Horses are sensitive creatures with hearts
ten times larger than humans and much more to share with us than meets the eye. Life Lessons offers poignant short stories about the trials and tribulations of befriending horses. Equine expert Kathy Pike brings you on a healing journey that includes lessons a wild horse taught her, how horses teach humans in her equine facilitated learning programs, and personal insights about living off the land and engaging with the dynamics of a herd each day.
Life Lessons is now available. Life Lessons from the Heart of Horses will deepen any horse lover's understanding of the invisible and emotional bond between horse and human.
Get a signed copy directly from Kathy Pike, the author. Single signed copies are $22 (including shipping), or $16 each when you order two or more (including shipping). (Sorry, but we cannot ship signed books outside the US at this time.)
Click Here to order your personally signed book today!
---
My favorite interview to date. I fell in love with Frederieke and enjoyed my time with her so much…
Kathy Pike, found of The Academy for Coaching with Horses, is interviewed by Frederieke Karin van der Lijn for Oude Wijsheid – Nieuw Bewustzijn
(Ancient Wisdom – New Consciousness). Explore the spiritual side of engaging with horses during this wonderful exchange. Be sure to post your comments below! If you are on a learning path with your horse or would like to deepen into one, be sure to order Kathy's latest book, just out in April of 2021: Life Lessons from the Heart of Horses: How Horses Teach Us About Relationships and Healing. Inspiring true stories of how… Read more…
I look forward to supporting you on your journey with horses and invite you to participate in any of these offerings.
Warmly,
Kathy and the Herd